REPORTING

Vega has a fully customisable reporting system built in which allows detailed data analysis on all aspects of the system.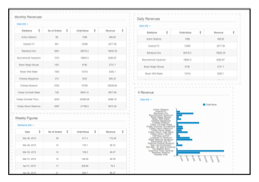 Vega also allows exporting of data to a CSV file format for inclusion into Microsoft Excel and also can be connected to various dashboard solutions.
A full audit trail can be produced on all aspects of the Vega Photo System which enables full accountability and revenue protection.