Welcome to Vega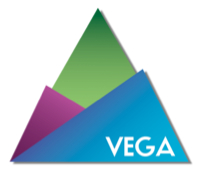 Vega is a fully integrated photo solution designed for theme parks, visitor attractions, cruise ships, resorts, zoos and aquariums and anywhere where souvenir photos are produced.
Vega's major benefits are:
Sophisticated yet simple to use.
Data Capture
Integration into Ride System
Fully customisable.
Advanced features such as tagging, ride camera integration for coasters and rides, RFID, facial recognition, chromakey and much more.
Digital Delivery with Social Media integration.
Multi Language
Fully live statistical reporting.
and much more.
Vega has been developed from the ground up and is successfully currently used by many clients around the world. Due to it's advanced features it enables the client to increase revenues dramatically over older less flexible systems.
The Vega Photo Solution is available from
Image Insight
, leaders in Souvenir Photo Imaging